Morgat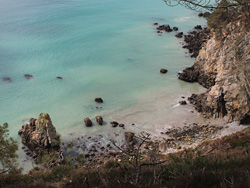 Over the years the seaside resort of Morgat, a former sardine fishing port nestled in the Bay of Douarnenez, has become a high spot of tourism in Brittany thanks to the many events organised on the quays of the port, on the beach and in the marina and because of its proximity with the Ile Vierge, one of the most beautiful spots on the Crozon Peninsula.
Morgat: The Seaside Resort
The Morgat Tuesdays, Music and Art Events.
Every year at the beginning of August, the Festival du Bout du Monde attracts many international artists.
The Morgat Caves
The Morgat caves are visited by sea. Different means of transport may be used: Kayaks, Stand-up paddles, canoes.
The coastal trail (GR 34)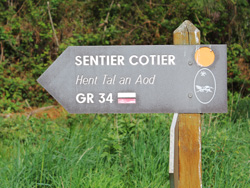 One of the best ways of exploring the Crozon Peninsula is on foot. A magnificent 120-km coastal trail plus an extra 24 km of footpaths will allow you to circle the entire peninsula. The landscape constantly changes alternating between creeks and cliffs providing a great variety of breathtaking sights…
The Ile Vierge is ranked the seventh most beautiful beach in Europe
Already well known to holiday makers, the beach of Ile Vierge between Morgat and the Cap de la Chèvre on the south coast of Crozon has been ranked as the 7th most beautiful European beach of the year by the internet site EuropeanBestDestinations.org.