Crozon – Château de Dinan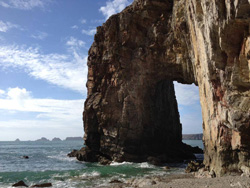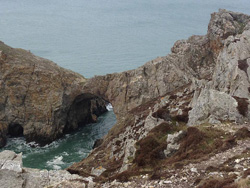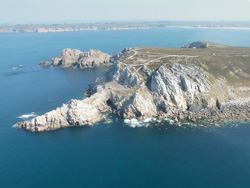 Dinan Point is a rocky spur overlooking the sea, it is referred to as the "Château de Dinan". Indeed the weather-beaten rocky spur resembles a castle. One of the extremities of the point forms a sort of natural fortress and looks like a mediaeval dungeon in ruins with an arch resembling a draw bridge. Upon arriving at the rocky natural fortress, visitors have a magnificent panoramic view of the Bay of Dinan and further in the distance the Point of Pen-Hir and the Tas de pois.
From this point several hiking trails make it possible to visit the beautiful coastline all the way to Morgat or Camaret.